My old word processing program used to measure the time I'd spent revising – and there were poems that I worked and reworked for dozens of hours before I was satisfied. But this little poem popped into my mind fully formed. And, perhaps because of that, it's one of my favorites.
I've had that happen a few times and it quite interests me. The whole thing of creativity – being made imago dei. I love working with a group exploring a common idea or theme, the amazing riches different people bring to the equation – the various ways we see things. I envision mankind like an incredible multi-faceted gem – each facet reflecting a different aspect of God's glory. That means its okay for me to be just me, to be okay with the fact that others can bring the many insights, gifts and skills that I lack to any particular situation.
I think perhaps the richness of God's grace is so vast that I can sometimes – okay, maybe often – take it for granted. Until I wake up one morning and realize I have been running on fumes for a while. And God, in His great mercy, doesn't force us to spend time with him nor does He withdraw his love when we foolishly think we have more important things to do. But He just may let us experience thirst and even drought if we so choose. At that point, when we realize that all our longings are only met in him, then the satisfaction of that thirst becomes top priority.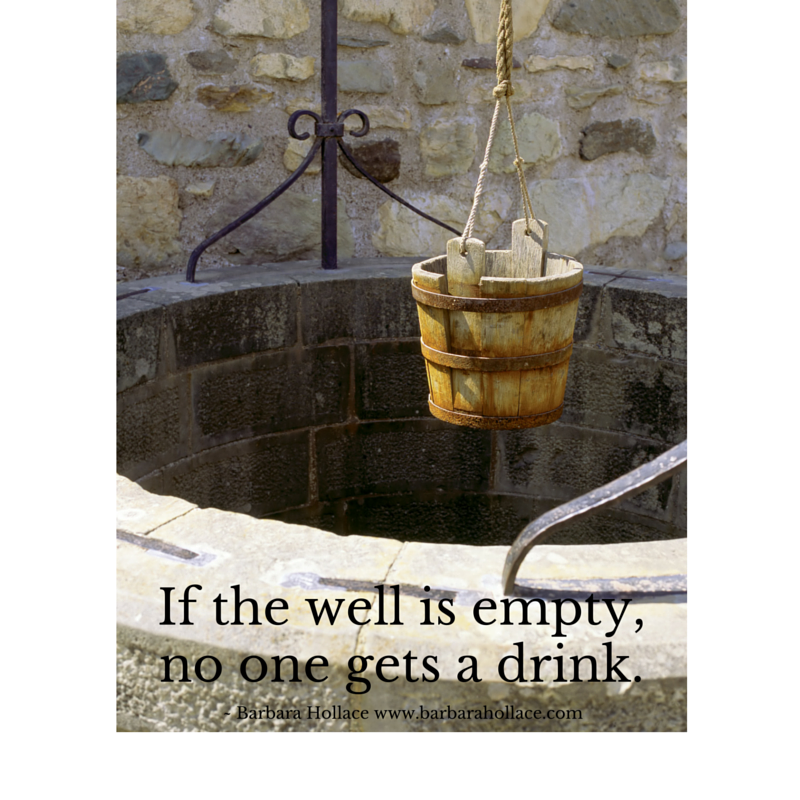 Quenched



I've drunk champagne
and wine and ale
that did not satisfy
as this
brackish drop 
of water
from a 
well
I thought
long dry.